How GIS and drones can help during natural calamities.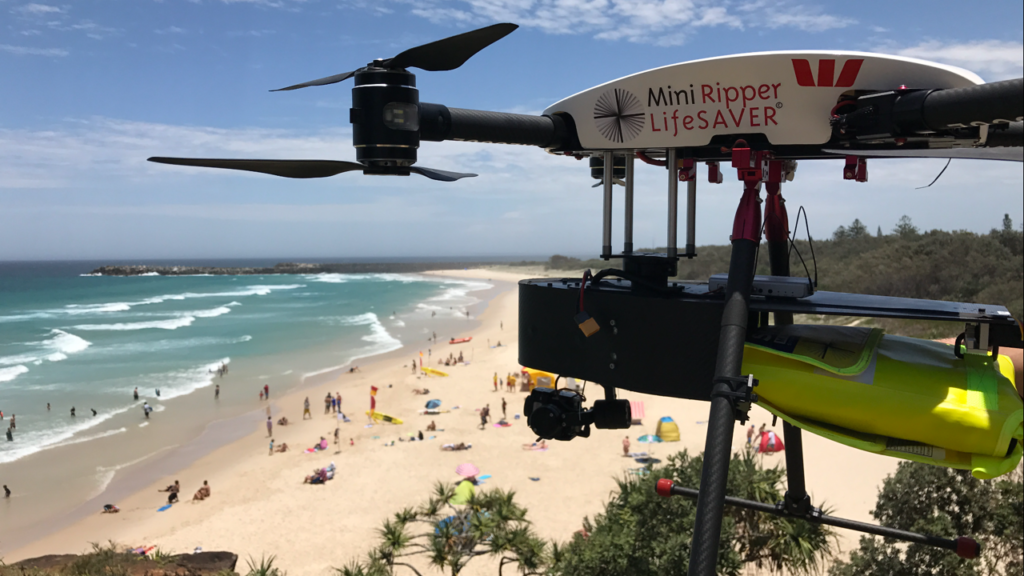 January 21, 2018 | NV | 371 | CAD & GIS
When GIS is talked about in the recent past and companies began investing their efforts and resources, most people were skeptical about it. Some thought it is going to never take off and it is very impractical to find a use other than in military applications.

Recently in Australia during a practice session for lifeguards who were testing a new drone was turned into a real-time rescue situation. when the drone helped save two swimmers at a beach near New South Wales.

Lifeguard supervisor who was operating that drone, was alerted to two young men caught in turbulent surf waves with 10-foot swells. Lifegaurd then steered the drone toward the swimmers and seen releasing a yellow "rescue pod" that inflates in the water, filmed via drone cameras. The two swimmers grabbed that pod, and with its support they made their way to shore. They were fatigued, but not hurt, Surf Life Saving New South Wales, a volunteer organization, said in a statement.

Recent events made us think that how vital is drone proved in specific situations where others methods technique probably not be efficient, accessible or proved too costly.

Among the important traits of geospatial service is that the application of the same is endless. The only thing we needed in the first place was the push and we found it in the ways such as Remote sensing, Geographic Information Systems, Global Positioning System and Internet Mapping Technologies. Undoubtedly drones save 2 lives with little assistance.

When UAVs have been used to ascertain the damage caused by hurricanes such as Harvey and Irma, insurance companies were the first ones to follow suit. It helped them considerably get the details about the disaster brought upon the US all the while ensuring the safety of their human resource and improving the efficiency.

The application of radar technology on these drones to assess the damage of overpasses, bridges, towers and other vital infrastructure can also prove to be extremely effective in situations of great peril.

It also enables the insurance agencies to not only make their operations efficient but also financially viable than using private aircrafts to carry out the process of damage assessment. This is not restricted to insurance agencies alone; government agencies, humanitarian organizations and search and rescue teams also can benefit from using drones for a range of purposes as technology develops.

There is no doubt that with the applications of geospatial technology being used in the real life other than military application, the commercial prospects of the same are only being reinvigorated and without any doubt, businesses that offer geospatial services are undoubtedly here to stay.