Orthophoto QC of Generated Orthophotos and LiDAR Hillshade data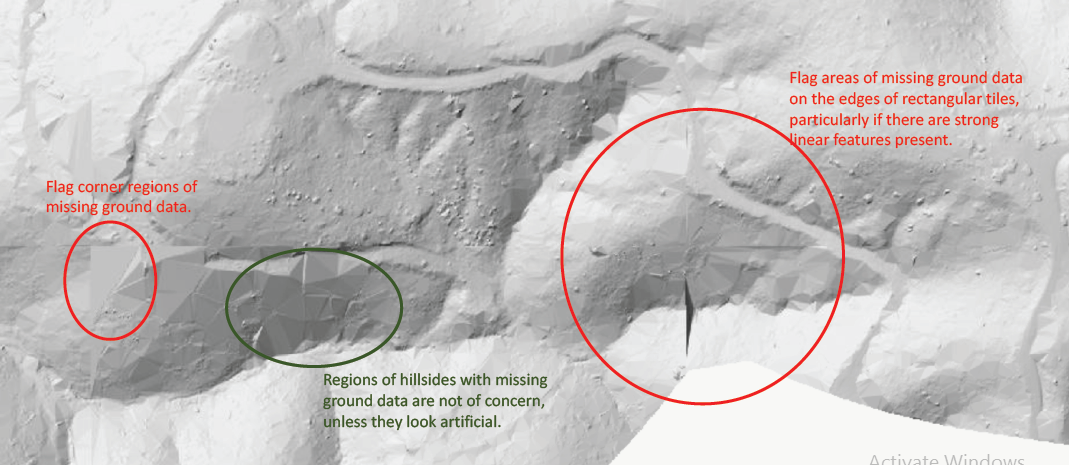 November 24, 2018 | BG | 104 | PHOTOGRAMMETRY
InfoTech is having an experience team of technicians who does Quality checking of Generated Orthophotos and LiDAR Hillshade data. The team is well trained to do such tasks and provide the customer a satisfaction of quality data.

Ortho qc is a process of analyzing the final Orthophoto data and checking for various errors generated in a Orthophoto. We usually mark these errors and delivers in a SHAPE file format to client for further action.

DEM errors:

· Warped or smeared imagery from DEM issues (seen mostly on buildings)

· Incorrectly modeled bridges (warped on bridge deck only – warping on bridge edges does not need to be reported)

Seamline errors:

· Seamlines cutting through buildings

· Objects misaligned at seamlines (e.g. road stripes not lining up)

Ghosting errors:

· Ghosting/feathering issues on buildings (ghosting of cars/vegetation/etc. does not need to be reported)

· Image artifacts, bad pixels, missing data, etc.

LiDAR Hillshade QC

InfoTech is provided with classified LiDAR data (LAZ) and later we generate Hillshade from the same and will mark errors committed while classification of the data. Refer below for errors details.

· Ground missing problem : missing of grounds point from the image creates the ground missing problem.

· Bridge in ground : this problem occurs because of the invisibility of bridge or when bridge is in ground level .

· Bridge edge problem :means when the edges of the bridge is not in proper shape.

· Low point problem : when the ground's point goes down then these type of error occurs.

· Vegetation in ground problem : this problem came in existence due vegetation point in ground ( due to vegetation , ground cannot be seen properly therefore this problem occurs).

Refer below for types of errors as seen on LiDAR Hillshade.